Proudly Made in India
Powered by European Technology
From the House of reifenhäuser
World's 1st
Smart Spunmelt Reicofil line for seamless nonwoven solutions
With a vision to deliver enhanced nonwoven solutions, Manjushree Spntek manufactures unparalleled Spunmelt and Spunbond fabrics using the World's 1st Smart Spunmelt manufacturing line from Reifenhäuser Reicofil, Germany. This avant-garde technology ensures high-quality, high-performance fabric and perfect performance.
Customising the Perfection
Customised Treatments
Superlative Products
The next in delivering an enhanced nonwoven fabric is precision and customisation. To ensure the best, we host a state-of-the-art treatment line from A.Celli, Italy, capable of producing on-demand offline and online fabric treatments.
INNOVATION AND R&D
Driven by research
Transforming through innovation
A State-of-the-art Lab for R&D and Product Testing for the entire spectrum of testing protocols in hygiene and medical industry. Our team is constantly exploring futuristic prospects in nonwoven textiles at our innovative centre of excellence, driven by constant advancement and sustainability.
INDUSTRY 4.0 READY MANUFACTURING
Contactless packaging and delivery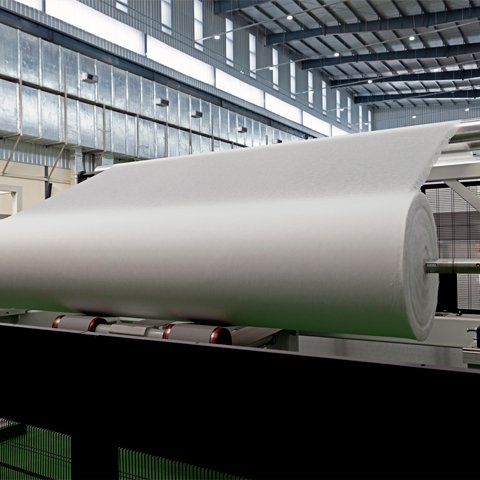 Consistent and optimum quality product
Digitised manufacturing meeting global standards