FROM HUMBLE BEGINNINGS
TO GLOBAL LEADERSHIP
Our journey began in 1982 when Mr. Vimal Kedia established Manjushree Plastics. Fast forward a few years, and Manjushree Plastics- now Manjushree Technopack is synonymous with rigid plastic packaging in South East Asia and is a thought leader that innovated rigid plastic packaging for the better. After becoming the world leaders and innovating rigid plastic packaging, we are venturing into the nonwoven space as Manjushree Spntek. Committed to elevating the standards of nonwoven applications in medical and hygiene applications.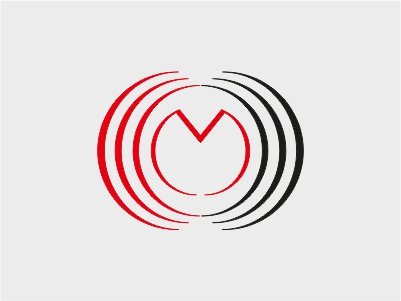 1982
Mr. Vimal Kedia founded Manjushree Plastics in 1982.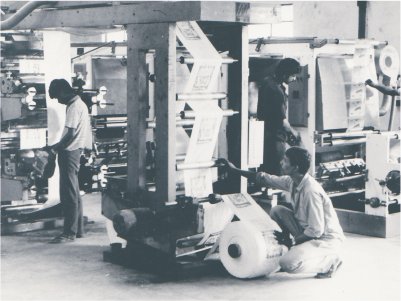 1983
Mr. Surendra Kedia joined Manjushree and the brothers put up North-East India's first flexible packaging unit in Guwahati, Assam.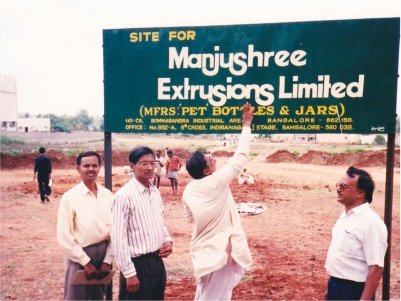 1996
Bangalore PET plant commences production. Manjushree goes with its IPO to the market.
1997
Mr. Vimal Kedia gets the National Award for Outstanding Entrepreneurship from the President of India.
2003
Rajat Kedia joins the business to augment the Multilayer Co-Ex Barrier and Hot Fillable PET Technology in India.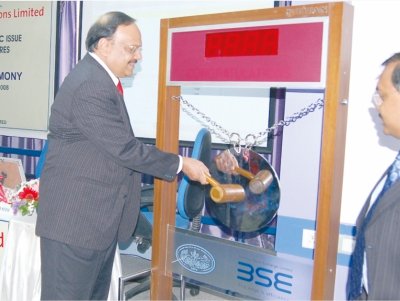 2007
Ankit, younger to Rajat, also joins the business. Expansion into PET Preforms. Goes public with an FPO and lists on the BSE/NSE.
2008
Completed 25 years of packaging excellence. Diversified in PET Preform with Husky HYPET Preform Production System.
2010
Becomes India's largest PET Preforms and Bottles manufacturer.
2013
Commissions the Bidadi preform production plant. Becomes South East Asia's largest PET Converter at 72000 MTPA capacity.
2016
Acquires the business of Varahi establishing it's foothold in North India with 4 factories, and become the packaging leader in India.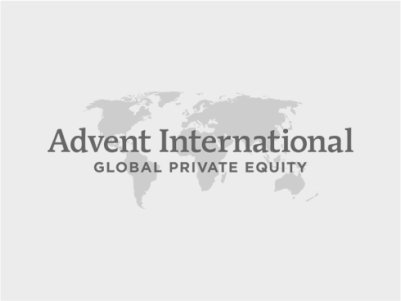 2018
Global PE Major, Advent Intl. acquires MTL at a record valuation to create history in the packaging industry.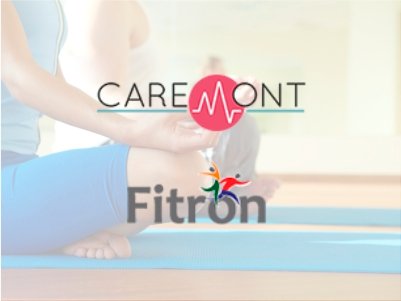 2019
Founded Caremont LLP, offering healthcare products and services, and Fitron Wellness LLP, makers of fitness gear and equipment.
2021
Formation of Manjushree Spntek Pvt. Ltd. for manufacturing of Nonwoven Fabrics and Capital-A, a $25 Mn. Venture Capital Fund.
2022
Innovative Paper Packaging Solutions for a sustainable future.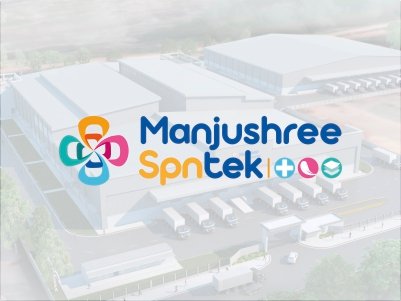 2022
Manjushree Spntek commences production in full swing in December.
Meet the
Stalwarts of Manjushree Group
THE HISTORY
MANJUSHREE'S LEGACY
OF 40 YEARS

Founded in 1982, Manjushree Technopack has been leading and innovating the rigid plastic packaging space for over 4 decades, which is currently serving over 500 brands across 25 countries.
Revenue Growth in Rupees (Mn.)
THE HISTORY
MANJUSHREE GROUP TODAY


In October 2018, the Kedia family divested 100% stake in Manjushree Technopack to a global PE major and consolidated its business interests in one flagship entity - Manjushree Ventures. The group also has a multi-faceted portfolio of operating businesses that strives for excellence in diverse verticals listed down below.

The World's 1st Smart Manufacturing Line to produce High-performance Nonwoven Fabrics with German and Italian technologies.
A 25-Million Dollar Fund investing in early start-ups with focus on Cleantech, Fintech and more.
Paper Packaging business acquired in 2021 to deliver sustainable packaging solutions to the F&B industry.

A new-age tech enabled wellness company which focuses on delivering physical and mental fitness.

Warehousing and Office Spaces - Real Estate Vertical focused on leasing and long term rentals.